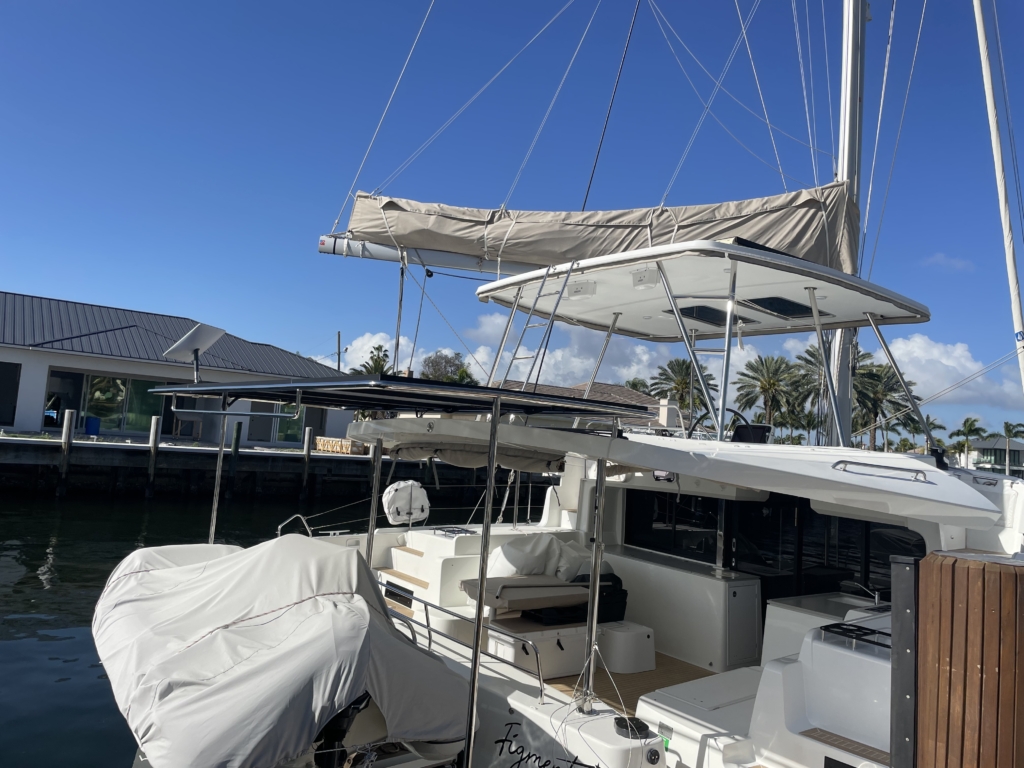 Take a look at our Aft Solar Gantries: they can be self-installed; they are shippable and are placed advantageously onboard for full sun without taking up valuable real estate.
Let us know how we can help you with Solar
Now Available: Enclosures

Beyond Hardtops for Boats, we offer the highest quality of marine aftermarket services for discerning boat owners.
Please contact us to discuss Solar, Enclosures, Lithium Battery Service.

https://youtu.be/bq15tYw-rCQ
Solar on the Lagoon 450F: 630 watts on Hardtop & 945 watts on Dedicated Marine Aft Gantry: all out of the way and in line with the boat