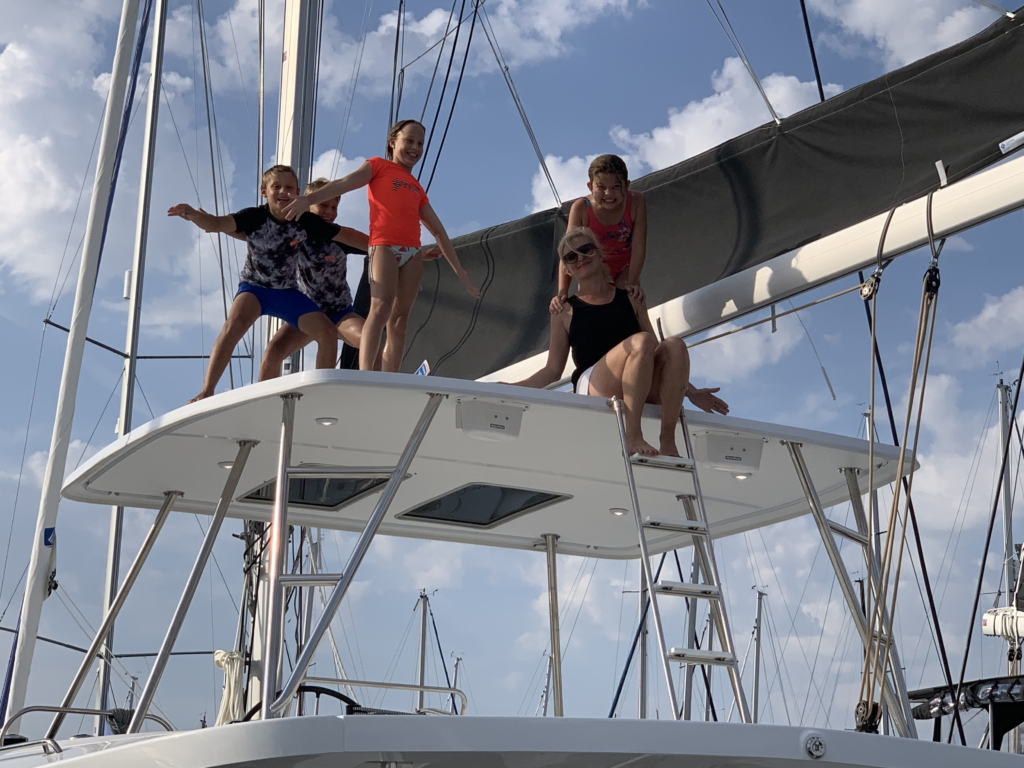 Now Available: The Lagoon 46 & 50 Solar Hardtop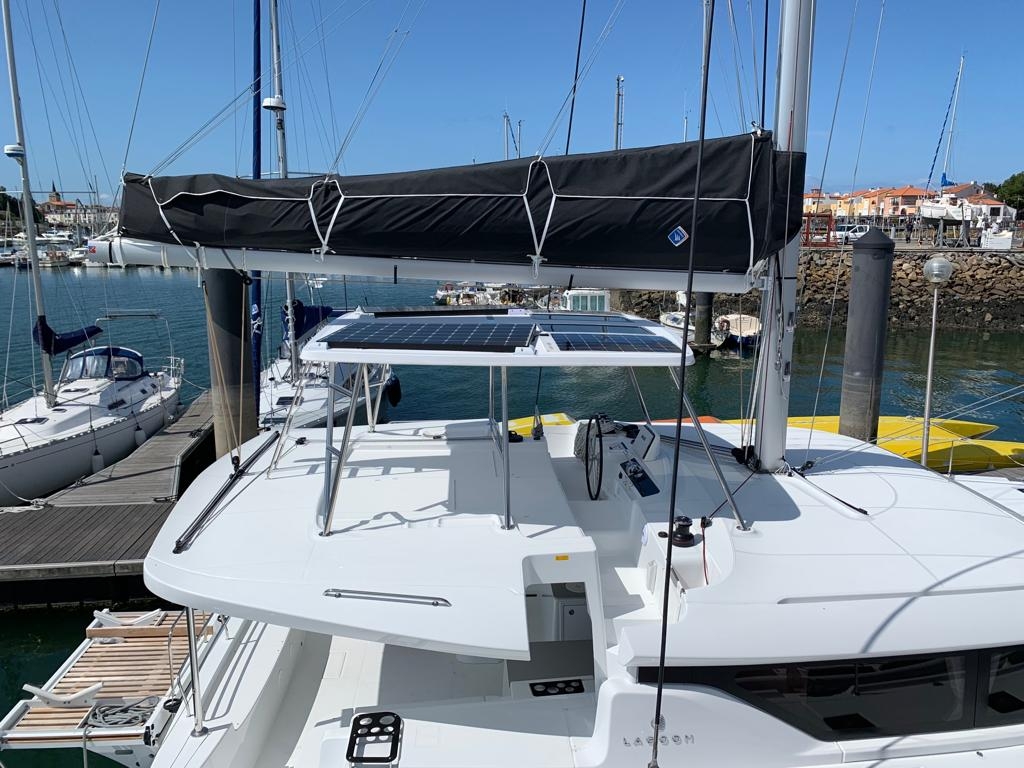 The Dedicated Marine Lagoon 46 Solar Hardtop - the functional and attractive choice to complete the 46 Flybridge
The Lagoon 46 Hardtop joins our current Lagoon Hardtops lineup at www.biminihardtop.com (125 installed on the 450F!). We have implemented requests from dealers & clients to improve our offerings and make the ordering and delivery process streamlined.

As a result, we have increased the Hardtop size to cover the aft seating area, introduced new windows with shades and solar offerings while maintaining the standard features which clients appreciate. Safety and functionality have remained key hallmarks of the Dedicated Marine Hardtops. Designed with the lines of the Lagoon 46 in mind, this Hardtop looks like it belongs on the boat - not an afterthought!
The Dedicated Marine Lagoon 46 Solar Hardtop Package includes the following:
Fiberglass Hardtop
Stainless Steel Supports & Aft Boarding Ladder
Two UV Tinted Viewing Windows with Shades
Four Lumitec LED Dimmable Lights
Bose 151 SE Speakers + NavPod Housing
Solar options: Standard, Premium and Custom. Many of our 450F clients like to configure on their own while also allowing for safe, ample walkway with the necessary non-skid on our Top. Our base Hardtop will allow for client design and importantly, also allow for different sizes of panels as design changes from manufacturers are inevitable as efficiency improves. Therefore, no need for retrofits for newest panels!!.
Standard Solar Hardtop Example (1110 watts) includes 2 x 380 watt LG Rigid Solar Panels, 2 x 175 watt Sunpower Semi Flexible Solar Panels, Victron MPPT controllers and the necessary mounting material and wiring.
Premium Solar Hardtop (1300 watts) includes additional Solara walkable panels.
Any questions? Need a quote?
https://youtu.be/bq15tYw-rCQ
Solar on the Lagoon 450F: 750 watts on Hardtop & 1125 watts on Dedicated Marine Aft Gantry. All out of the way and in line with the boat
VIEW ALL VIDEOS